How to Write A+ Persuasive Essay with Examples
A persuasive essay is an essay used to convince a reader about a particular idea or focus, usually one that you believe in. Your persuasive essay could be based on anything about which you have an opinion or that you can make a clear argument about. Whether you're arguing against junk food at school or petitioning for a raise from your boss, knowing how to write a persuasive essay is an important skill that everyone should have.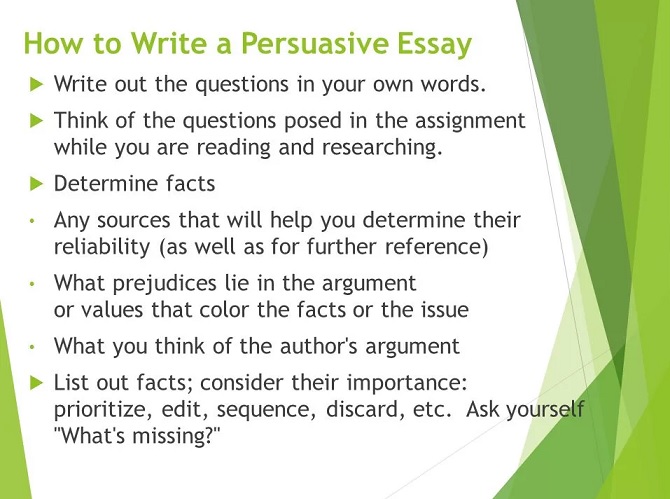 In a persuasive essay, it's the writer's job to convince the reader to accept a particular point of view or take a specific action. Persuasive essays require good research, awareness of the reader's biases, and a solid understanding of both sides of the issue. A good persuasive essay demonstrates not only why the writer's opinion is correct, but also why the opposing view is incorrect.
Persuasive writing is a fixture of modern life—found in advertising, newspaper editorials, blogs, and political speeches. Often persuasive writing assignments and test prompts concern contemporary issues, for example: "The school board is debating on whether or not to ban cell phone use in school. Write an essay convincing the board to adopt your position." As shown in this persuasive writing prompt, the main purpose is not to inform, but to "persuade" or "convince" an audience (the school board) to think or act a certain way.
Hide / Show item